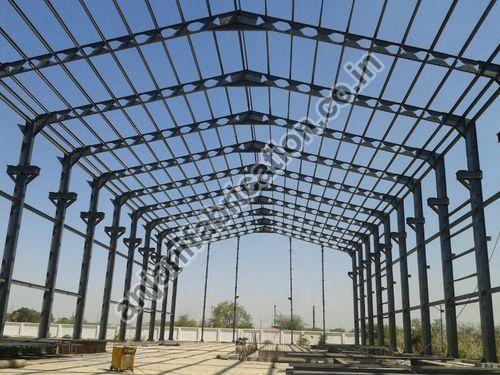 Choose to deal with the best Shed Fabrication Services in the business. These services are incredibly popular in the market because of their low-end prices and prompt completion. We offer these services in a variety of terms and forms due to great demand. Moreover, we offer these services at a low cost to our clients. Steel fabrication services are offered in accordance with quality standards.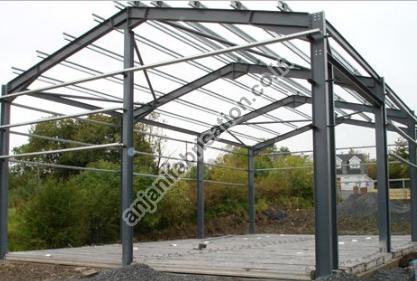 Factory Shed Fabricators provide highly specific and personalized service to our valued clients or customers based upon their certain demands and requirements.
Industrial Shed Fabrication Services
Industrial shed fabrication services are offered by highly experienced and talented individuals who are in touch with customers to appreciate their unique demands and specifications. We assure you that our shed fabrication service will complete the job within the client's budget.
Such sheds are constructed with standard-grade raw materials like aluminium, steel, and so on. Sheds that have been developed are utilised as garages, factories, warehouses, temporary workspaces, and so on. We inspect the precise place where the shed requires to be erected as part of our task. Raw material selection, project completion time limits, and customer budgets are all given first preference.
Things to Consider While Inquiring about Shed Fabricators
1. Experience
There are numerous things that people should think about before selecting a shed fabrication service provider, but the experience is the most important. If you want to install a roof shed for your home, you would rather hire someone who has done alike work in the past. Right? That is why it's essential to make sure that the fabrication service provider has pertinent experience in installing metal roof shed structures.
2. Quality of Work
Though there are numerous Fabrication service providers in India, you must select a company that offers the best quality of service. Tin shed structures and steel shed structures need to be handled carefully. You should inspect the websites and testimonials of every roofing shed fabrication services provider that meets your needs, before selecting one.
3. Quality of Raw Material
The quality of raw material used while constructing a roof shed is almost as important as the quality of work. The material that fabricators use must be strong and durable. When looking for an iron tin shed or stainless steel roofing, inspect the suppliers of the company. The company must be buying materials from the best suppliers available.
4. Size of the Shed
The size of the shed is a determining factor in hiring a roof shed fabricator. You should first choose if the shed is going to be big in size or small. Doing that makes it effortless to shortlist Fabricators with experience in building similar-sized sheds.
5. Type of Sheds
Roofing sheds come in many different types. Consider the type of shed you require. After that search for fabricators with experience in the same kind of roof sheds. If you desire to build an industrial shed, search particularly for a company skilful in Industrial shed fabrication works.
6. Purpose of the Shed
Is the shed going to be a solar roof, a garden shed, or is it being constructed for a warehouse. There are numerous purposes to build roof sheds.
7. Testimonials
Testimonials or past work is the best way to decide if a company is up to par for the project or not. When talking to a prospective fabrication company, always ask for testimonials or if you can see their preceding roofing shed work.
8. Proximity to Project's Location
Select a fabrication shop near the project's location. This will save extra expenses for material transportation. Hiring a fabrication shop in close proximity will also permit us to contact them effortlessly for maintenance or if something breaks.
9. Business Licenses
Fabrication companies require to have genuine licenses, certifications, and insurance for their workers. Mainly for big projects like industrial shed fabrication. Make sure to ask about these things.
"Anjani Fabrication & Engineering Work" is leading service provider of fabrication service such as Shed Fabrication Services, Heavy Metal Fabrication Services, Fabrication Services in Nagpur and so on.