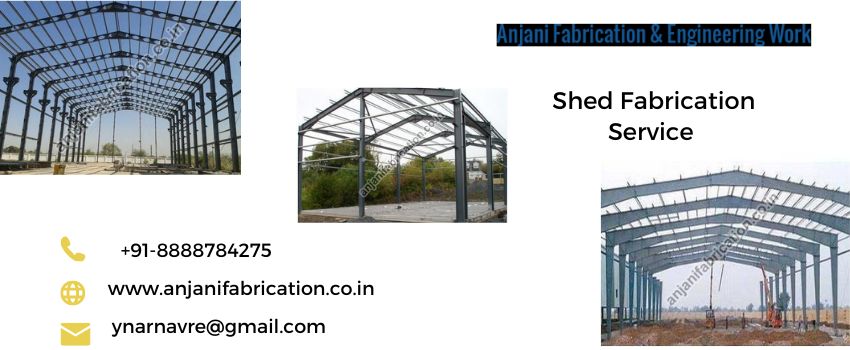 Sheds have become a new trend in the commercial space. These sheds can be fabricated and customized to look beautiful along with giving a modern touch. These sheds are made using raw materials like aluminium, steel, and other standard-grade metals to fulfill several purposes. Sheds are the best solution if you need some extra space in your factory.
They can be used in industries, warehouses, factories, garages, gardens, and home terraces. These days, most homeowners are using sheds for their terraces to protect their plants from too much sunlight. Also, some homeowners are using shed fabrication services to create a sitting area on the terrace. In each of these places, sheds serve a different purpose. In the past few years, there has been an unprecedented rise in the demand for shed fabrication services.
Selecting the best shed fabrication service provider is crucial to building a strong and durable roof shed. There are a lot of factors that should be considered carefully before selecting a shed fabricator-
Work experience
It is important to make sure that the fabricator has relevant experience in installing a shed. Select a service provider who has a team of highly experienced and talented individuals who ensure high-quality work. Always ask for testimonials or visit the previous site to see the shed fabrication work of the vendor.
Service quality
You must choose the best shed fabrication service provider that offers high-quality service. These shed structures need to be handled properly. Also, the service should be provided by setting quality standards to meet the expectations of the clients.
Raw material selection
This is the most important factor that needs to be considered before selecting the fabricator. The raw material used by them should be of top quality which ensures the durability and strength of the shed. The fabricating company must be associated with reputed suppliers for the raw material.
Affordability
Budget is an important aspect that should be kept in mind while looking for a fabricator. Carefully consider the size of the shed, design, manufacturing and installation cost. Choose the one who can offer you the services within your budget and preferences.
Project completion timeline
It is always the best practice to set a timeline to avoid any delay. Discuss your timeline with the fabricator and ask them if they can do the job within that time or not. Getting your work done within the prescribed time is highly important to manage things at work.
Customisation
Sheds come in different types and you must know what kind of shed you want. Choose the provider who offers personalized services based on the customer's specific requirements. The best shed fabrication services involve a complete understanding of customer's unique demands and needs.
Conclusion
Sheds are manufactured with utmost care and diligence. All the above-mentioned points will help you in picking the provider of the best shed fabrication services. Thus, choose the top licensed fabricator to get durable sheds for your space and fulfill every requirement.