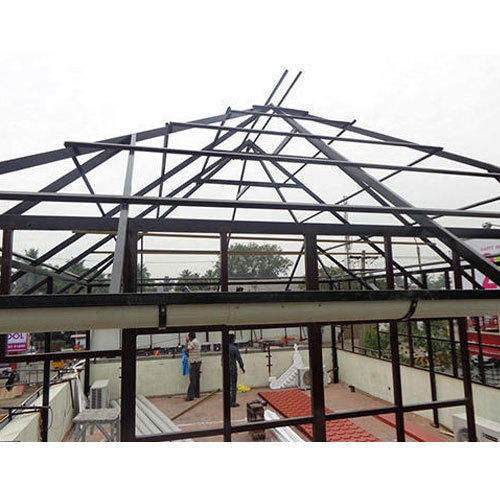 When deciding which material is ideal for your Profile Sheet Fabrication Services, there are numerous elements to consider, and it's critical to look for ways to simplify your production processes with the components you chose. You must consider how the material will perform under stress, through time, and in the presence of chemicals or other environmental factors.
Plastic is a popular material right now, and casting metal offers some advantages as well. Sheet metal, on the other hand, may prove to be the preferred material choice for a variety of reasons (depending on your project).
Durability and Strength:-
Sheet metal is sturdy and long-lasting, and sheet metal parts can frequently tolerate more temperature and pressure than plastic components. Furthermore, aluminium, stainless steel, and surface-treated steel are all pressure, rust, and wear-and-tear resistant. While a procedure like casting offers these advantages, plastic will not hold up as well over time.
Malleability:-
Sheet metal is bendable in addition to being durable. It may be twisted into a variety of shapes with the correct tools while maintaining its strength and structural integrity. Sheet metal is also capable of being squeezed or stretched without breaking or shattering. You receive a highly exact shape when an item is cast or moulded, but you also have to pay for a very specific, and usually expensive, mould. If you decide to replace your part at all, investing in a new mould and plastic tooling might be very costly. To make a new and distinctive shape out of sheet metal, simply bend the part in a different direction.
Replaceability:-
The ability to replace pieces is one of the most significant advantages of employing sheet metal. Instead of constructing the entire part out of one substance, if several metal parts are utilized to build an assembly, the individual components can be withdrawn and replaced without having to replace the entire assembly. This can save money on repairs while also allowing for upgrades and alterations.
Sustainability:-
Metal is by far one of the most environmentally friendly materials available. Metal is a key natural resource for both the environment and the economy. Whenever the components are no longer required, they can be recycled and reused in the future. Plastic can only be recycled to a limited extent and cannot be simply and safely disposed of once it has served its purpose. Metal fabrication is a considerably more environmentally friendly and long-term solution.
Cost-Effectiveness:-
Tooling expenses for plastics can be quite high, thus sheet metal is a more cost-effective option. Because of the total cost and material waste savings, many companies are switching from cast or moulded items to sheet metal. When determining the cost of a material, it is also necessary to consider its lifespan and longevity. The cheapest material is not always the most cost-effective solution if it does not suit you well for a long time and must be replaced or serviced regularly. Sheet metal is a more cost-effective solution due to its strength and longevity.
You must also consider the nature, purpose, and efficiency of your project; the substance you use to construct it will be heavily influenced by its end-use. You'll save both time and money if you make the effort to make sure you choose the perfect Profile Sheet Fabrication Services.


We deals in all kind of Fabrication Services such as Shed Fabrication Service, Heavy Metal Fabrication Services, Factory Shed Fabricators, Greenhouse Fabrication Services, Grills Fabrication Services and more.